Make a Statement with Sleeves!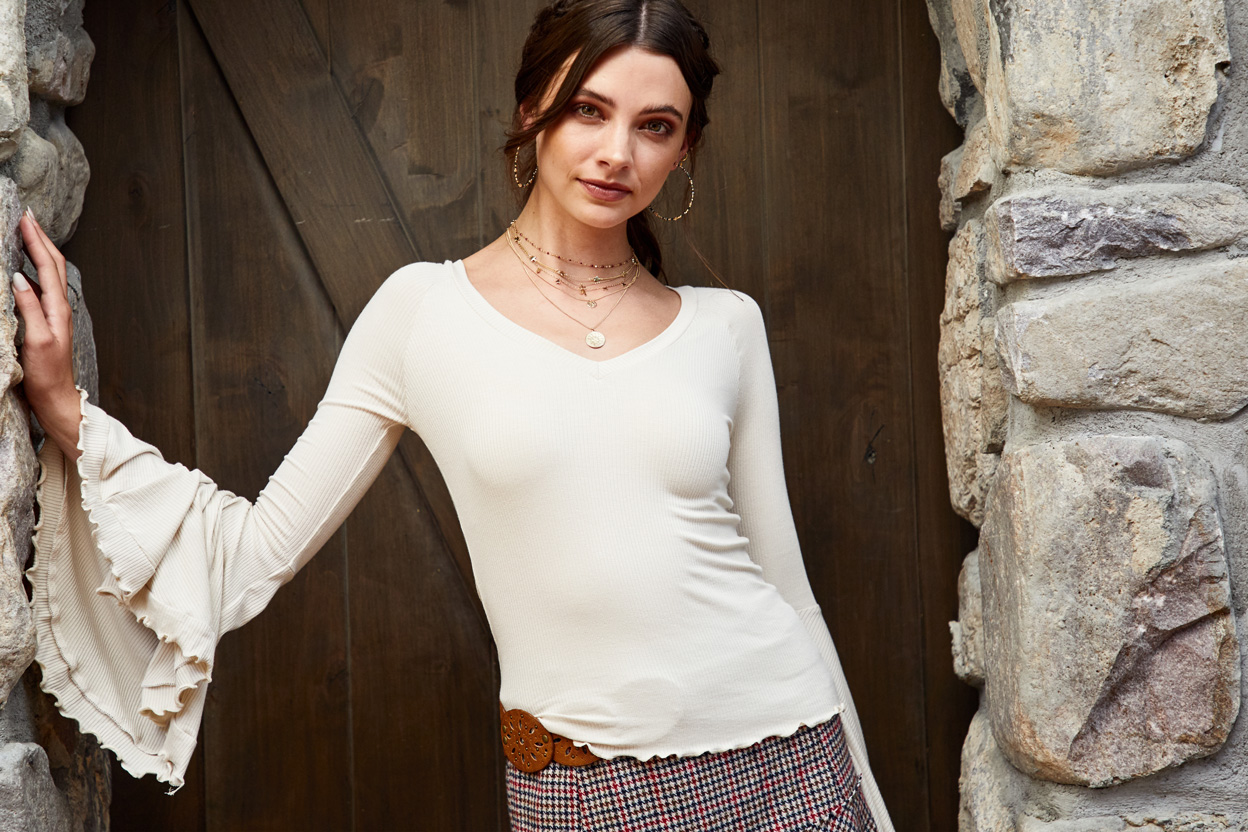 As summer gives way to fall, the sleeveless season ends, and sweater weather begins. It's the perfect time for bold new looks and daring outfit adventures. Make your autumn ensemble anything but average with all our new styled sleeves. We know there's nothing bolder than being yourself, so wear your heart on your sleeve with these new looks. From the wild ruffled edge to the free-minded bohemian flare, these sleeves are the perfect way to personalize any outfit with your own style.
Add a dash of class to any design with some beautiful balloon styled sleeves. They take any outfit from drab to fab with the easy elegance they instill. Convenient for something casual or something ornate, you can take these sleeves with you anywhere you go!

If you're starting school, you'll want some of these chic sleeves to help you stand out in the hallway. And if you're headed into work, keep your routine exciting with these extravagant sleeves. They're a season staple no one needs to miss out on!
You'll be the belle of the ball wearing tops with bell-shaped sleeves! They bring comfort and style together, making a statement without being too loud. These sleeves can go from work to play without skipping a beat. This simple style is a cool refresher from T-shirts that are clearly trying too hard. Look effortlessly elegant when you wear these bell-shaped sleeves and let your inner princess shine through.
Stay wild, child, with some ruffle edged sleeves. This style stays both fancy and freeing as it adds extra life to any outfit. Wear it with a pair of jeans for the day or dress it up with skirts and shorts for the night! With these intriguing sleeves, you'll be sure to turn heads no matter how you rock them. For a little extra fun, throw on a fur-lined vest to stay warm and wonderfully dressed. Or add a striking statement necklace for a look that's extra bold. Any way you want it, we've got it at Altar'd State.
Sleeves can be the unexpected detail
you didn't know you needed!
Give in to your free spirit with a little bit of flare. Versatile and made for fun, these sleeves let everyone know you're loving the life you're in! No matter where you go, flared sleeves are sure to shine with their flirty personality. Never out of style, this classic look is sure to last through the ages. Made for jeans in the winter and shorts in the summer, flared sleeves can survive any season. Let them make this your year for fabulous fashion!
Show us how you're styling all these Altar'd State Sleeve Styles!

Tag @altardstate & #AltardStateStyle on Instagram for a chance to be featured on our social channels!
MORE CATEGORIES TO EXPLORE