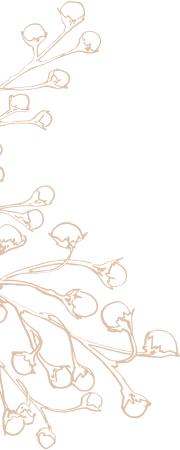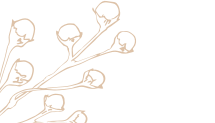 Privacy Policy for Altar'd State, Stand Out For Good Inc. Services
Stand Out For Good Inc. (dba Altar'd State) is a Tennessee corporation ("Altar'd State" "we," "us," or "our"). We have created this privacy policy ("Privacy Policy") to inform you of our information collection, use, storage, transmission, and disclosure practices.
The "Website" includes all webpages, content, information, software, applications, and all other functionality available via your web browser at https://www.altardstate.com/ The Website and all other services offered by us from time to time, including, without limitation, email, messaging, and all other automated and online services provided by Altar'd State are referred to herein collectively as the "Services." The Services also include services rendered by us in-person or by phone. You, as a visitor to and/or user of any of the Services, along with any company and/or other person that you represent are referred to herein collectively as "you" and "your.
Your access to and use of the Services is conditioned upon your acceptance of and compliance with each of: our Payment, Shipping, and Return policies available ("Payment Policy"); and the Terms of Use available ("Terms of Use"); and this Privacy Policy.
The Payment Policy, Terms of Use, and this Privacy Policy are referred to collectively herein as the "Terms."
The Terms apply to all visitors, users, and others who access or use any of the Services. BY CONTINUING TO VIEW, ACCESS, OR USE OUR WEBSITE OR ANY OTHER SERVICES, YOU CONSENT TO OUR POLICIES AND PRACTICES DESCRIBED IN THE PAYMENT POLICY, TERMS OF USE, AND THIS PRIVACY POLICY. IF YOU DO NOT CONSENT OR AGREE WITH ANYTHING IN THE PAYMENT POLICY, TERMS OF USE, OR THIS PRIVACY POLICY, YOU MUST IMMEDIATELY CEASE ACCESSING AND/OR USING THE WEBSITE AND ALL OTHER SERVICES.
Altar'd State receives information about you when you:
• Choose to provide your contact information, such as your name, email, phone number, or other information when requesting or consenting to any communication from us, whether made or given online, in writing, by phone, by email, or in person; or
• Choose to provide information incident to a purchase of products or services from us whether in person, by phone, or online; or
• Choose to supply information to us, or post information on our accounts or pages, via social media, such as via FaceBook, Instagram, Twitter, Pinterest, or LinkedIn; or
• Subscribe to our email newsletter (whether directly or indirectly, as further described below); or
Customers may make purchases at any of our brick and mortar locations ("in-store"), or may place orders online or by calling us at the phone number listed on our Website.
You may make in person purchases in cash, without providing any information about yourself. Otherwise, you must provide a customer name, name of authorized representative (if any), contact information, shipping and billing addresses, and/or payment information to purchase products or services.
We will use your contact information to contact you as necessary for our provision of products or services to you, or otherwise at your request or with your consent.
Customers and potential customers of Altar'd State who are located within the United States may provide one or more email addresses to any representative of Altar'd State for the purpose of being added to Altar'd State's email newsletter. Customers who purchase any product from Altar'd State and provide an email address consent to being automatically added to the recipient list for our email newsletter. The newsletter is provided by Altar'd State as a courtesy and is not required for purchase.
Altar'd State does not currently sell or otherwise provide your email address to any third party marketers. However, we do intend to share your email address with third party marketers of products and services that may be of interest to you in the future.
Recipients of our email newsletter may unsubscribe at any time by following the directions contained in any email newsletter or contacting a representative of Altar'd State directly. Any person who is already subscribed to our newsletter that moves to a location within the European Union must immediately unsubscribe from our email newsletter. We do not currently provide products or services to persons within the European Union. However, we desire to expand our business to serve persons within the European Union in the future.
We may, from time to time, permit you to communicate, upload, or post information to our social media accounts and pages (such as those hosted by FaceBook, Instagram, Twitter, Pinterest, or LinkedIn), and to other voluntary chat rooms, online review areas, etc. that are available via our Website or by accessing the applicable online service (each a "Public Forum"). Please note that any information you disclose in a Public Forum becomes public, unless we provide otherwise. You agree not to provide any information or content, without regard to format, that you do not own, or is illegal, profane, inflammatory, or unrelated to our business. We reserve the rights to refuse to display and to edit or remove content that, in our opinion, may frustrate our marketing efforts. Additionally, by providing information in any Public Forum, you expressly consent to our ownership of such information, to the extent permitted by applicable law. Please see the sections titled Provision of Information and User-Generated Content in our Terms of Use for more information regarding your obligations related to social media.
Analysis of Website Traffic: Altar'd State uses Google Analytics to improve your experience. This service uses cookies to collect usage information from our Website. Such information is specific to the performance of our Website and the geographic scope of our business and does not include your name, address, credit card information, etc.
Usage information allows us to determine how long you viewed our Website, what pages you visited, what device you used to visit our Website, and more generally, the amount of search traffic our Website receives, the source of our Website's traffic, and how long it took to download a web page. This allows us to make informed changes to improve our Website, such as making our Website faster and easier to use.
Usage information generated by cookies related to your use of our Website (including your IP address) is collected by Google. Google then processes this information and provides reports on Website activity for this Website.
IP addresses are collected by Google Analytics solely for determining the general geographic location of an accessing computer system to within about twenty-five (25) miles. We do not link or ever attempt to link this information to other information that could be used to identify you. Google will not associate your IP address with any other information held by Google.
You can view Google's policies concerning information privacy and sharing via https://policies.google.com/. You can prevent Google Analytics from recognizing your IP Address by disabling cookies in your web browser. (See the section titled "Customer Control of Information" below.)
NOTE: You may notice that we are collecting consents for more than just analytics cookies. This is because we anticipate adding third party marketing functions in the near future. We have decided to start collecting consents for this future use of cookies now.
Remarketing: Altar'd State uses services like Google AdWords to market our business in advertisements that appear in search results pages powered by Google's Search Engine. AdWords offers remarketing to serve advertisements to visitors who visited our Website within a specified time frame.
When you visit our Website, Google and other third-party vendors place a cookie on your computer and add your IP Address to a list of Website visitors. Google then uses this list to serve advertisements when you type in specific search queries. With this information, Google can serve advertisements to you in search results and on Websites across the Internet.
This allows Google and other third party search network Websites to serve advertisements in response to visits to our Website. You can opt-out of Google's use of targeted advertising with cookies by visiting Google's Advertisements Settings or the Google Support Page for Advertisements. You may also be able to opt out of a third-party vendor's use of cookies by visiting the Network Advertising Initiative opt-out page.
However, we hope that you will appreciate the offerings of our advertising partners.
Opt-out, Disabling, or Deleting Cookies Using Web Browser Settings and Menus
You can learn more about cookies at http://www.allaboutcookies.org/. Methods used to disable or delete cookies vary by web browser. We have provided the following links to additional information for your convenience: Mozilla Firefox, Microsoft Internet Explorer, Google Chrome, and Safari.
By disabling or deleting cookies using the settings of your web browser, you may not be able to use certain functionality on our Website, for example, the use of our online shopping cart and other online purchasing functions. However, we will be happy to serve you in-store, or by phone.
Altar'd State does not currently sell or provide any of your information to third party advertisers or sell your personal information to any third party. In the event that this policy changes, we will provide a hyperlink on homepages for both Altar'd State entitled "Do Not Sell My Personal Information," whereby you can opt-out of the sale of your personal information in accordance with the California Consumer Privacy Act of 2018. In that event, we will also take requests to opt-out by phone.
Unless otherwise limited in this Privacy Policy and to the fullest extent allowed by applicable law, we reserve the right to use and share with any third parties any information that you provide to us in order to:
provide any services, products, or information you have requested;
carry out any agreements you enter into with us
assist us in our efforts to collect any amounts that you owe to us;
enforce, or take any action provided for, in this Privacy Policy or our Terms of Use;
provide direct marketing to you, including our email newsletter, upon your request or implicit consent;
take any action, in our discretion, regarding suspected illegal activities;
comply with any and all applicable laws, rules, regulations, governing bodies, and legal authorities;
respond to what we reasonably determine to be a valid request for information by any governmental or regulatory authority or officer of the court;
prepare for and/or engage in legal action by or against Altar'd State, its owners, officers, managers, employees, etc.; and
protect our rights, reputation, and property, or that of our owners, officers, manager, employees, users, affiliates, or any other person.
Altar'd State strives to maintain the security, integrity, and confidentiality of the information that you provide to us, by means of reasonable controls and/or as required by law. However, we recognize that we cannot control the actions and activities of third parties and that perfect security is a myth. Therefore, we will use reasonable measures, as required by law, to notify you in the event of an unauthorized release of your information.
It is not our intention to market to children. Please see our Terms of Use, for more information.
Please see our Terms of Use, for more information.
You may request that we provide a copy of, modify, or remove any information that you provide to us either via the Services (as available) or by contacting Altar'd State via the methods listed below. Please allow no fewer than thirty (30) days for us to process your request. We reserve the following rights, to the extent permitted by applicable law and regulation:
The right to verify your identity to our reasonable satisfaction prior to granting any access or making any modifications or deletions;
The right to charge a reasonable fee for what we reasonably determine to be excessively frequent requests and to deny requests that we reasonably harassing, misleading, or disruptive to our proper business operations;
The right to retain logs for a reasonable period for the purpose of maintaining and verifying the availability, integrity, and security of our systems;
The right, in our discretion, to retain information that we reasonably anticipate would be necessary or advisable to have in the event of legal action involving Altar'd State and/or any of its representatives; and
The right to maintain aggregated statistical data related to the provision and administration of our products and services indefinitely.
SPECIAL INFORMATION FOR PERSONS WITHIN THE EUROPEAN UNION
We look forward to providing products and services to persons within the EU in the future.
We are currently evaluating our options for meeting the requirements of the General Data Protection Regulation ("GDPR") and have decided to block our analytics and third party marketing software from tracking access to and/or use of our Services by persons within the EU in the interim. We intend to pursue an appropriate business solution to help protect your Personal Data rights so that we can provide Services and products to persons within the European Union in the future.
In the meantime, please feel free to call, email, or write us with any comments, questions, or suggestions. We appreciate your patience during this time of transition and look forward to serving you in the future.
We may revise this Privacy Policy at any time without notice. The Privacy Policy posted at any time or from time to time via the Website shall be deemed to be the Privacy Policy then in effect. Consequently, you should review the Privacy Policy periodically. By continuing to use the Services following the posting of any revisions, you expressly accept and agree to abide by the terms set forth in the current Privacy Policy. Without limiting the foregoing, Altar'd State may from time to time elect, in its sole discretion, to notify you of any changes to the Privacy Policy that Altar'd State deems to be substantial or material, for your convenience and not based on any obligation of Altar'd State.
BY CONTINUING TO ACCESS OR USE THE SERVICES AFTER ANY REVISIONS BECOME EFFECTIVE, YOU AGREE TO BE BOUND BY THE REVISED PRIVACY POLICY. IF YOU DO NOT AGREE TO THE REVISED PRIVACY POLICY, YOU ARE NO LONGER AUTHORIZED TO USE ANY OF THE SERVICES AND MUST IMMEDIATELY DISCONTINUE ACCESS AND/OR USE.
Contact us anytime via the following methods:
These Terms of Use were last updated on December 7, 2020.
Overview
This California Privacy Rights Notice (the "Notice") supplements the Altar'd State Privacy Policy by describing your privacy rights if you are a California resident ("you") and including information on how to submit a request to exercise your rights. It also describes our current practices for each of the topics addressed in the Notice, as well as our practices regarding personal information collected, used, disclosed, or "sold" as of the effective date of this Notice.
California law defines "personal information" as information that identifies, relates to, describes, is reasonably capable of being associated with, or could reasonably be linked, directly or indirectly, with a particular individual or household. This Notice also uses that definition for personal information.
California law provides you the right to request:
Access. Request access to the specific pieces of personal information collected about you
Deletion. Request deletion of your personal information
Disclosure. Request disclosure of the categories of personal information we collect, the purposes for which we collect, sell or disclose that information, and the categories of third parties with whom we share the information
Opt Out. Opt out of the "sale" of your personal information
Please see the "How we receive your information" section in our Privacy Policy to understand the sources from which we get personal information.
Please refer to the "Our use of cookies" and "Other uses of your information" sections in our Privacy Policy to understand the purposes for which personal information is used.
In addition, we may offer certain discounts or rewards in connection with our loyalty program, or other promotions we may offer from time to time in exchange for our use of your personal information that you provide. Where we offer discounts or rewards in this manner, we will obtain your consent to our use of your personal information for this purpose.
We do not provide personal information about you to other companies for money. You can find more detail about our practices in our Privacy Policy, including in the "Other uses of your information" section. Even though we do not provide personal information to these companies for money, California law may characterize our providing the following categories of information we share with companies that provide services to you or to us, such as personalizing your experience with us or helping us to market or advertise our products and services to you, as "sales" of personal information:
Device and browsing information and other Internet activity information
Purchase or other commercial information
Demographic information
Identifiers and contact information
Inferences
Altar'd State does not knowingly "sell" the personal information of minors under 16 years of age. Please see our Terms of Use for more information.
Submitting a Request
To exercise your California privacy rights, submit a request using the form below, and provide the information required.
Completing the online request form allows us to receive and begin working on your request most efficiently, but if you prefer to talk to someone on the phone, or you have a disability that makes it difficult to use the online request forms, you may call or text 1-800-284-7348 to submit a request.
Right to Non-Discrimination
We do not discriminate against you for requesting any of the rights noted above.
Contact for More Information
If you have questions about our privacy policies or practices, please contact us using the contact information noted in the "Contact Us" section of our Privacy Policy.
Updates to This Notice
We may make changes to this Notice, and may apply any changes to information previously collected, as permitted by law. When we make material changes to this Notice, we will notify you by posting the updated Notice on our website, and we will update the effective date at the end of this Notice.
Effective Date
This Notice is effective December 13, 2021.