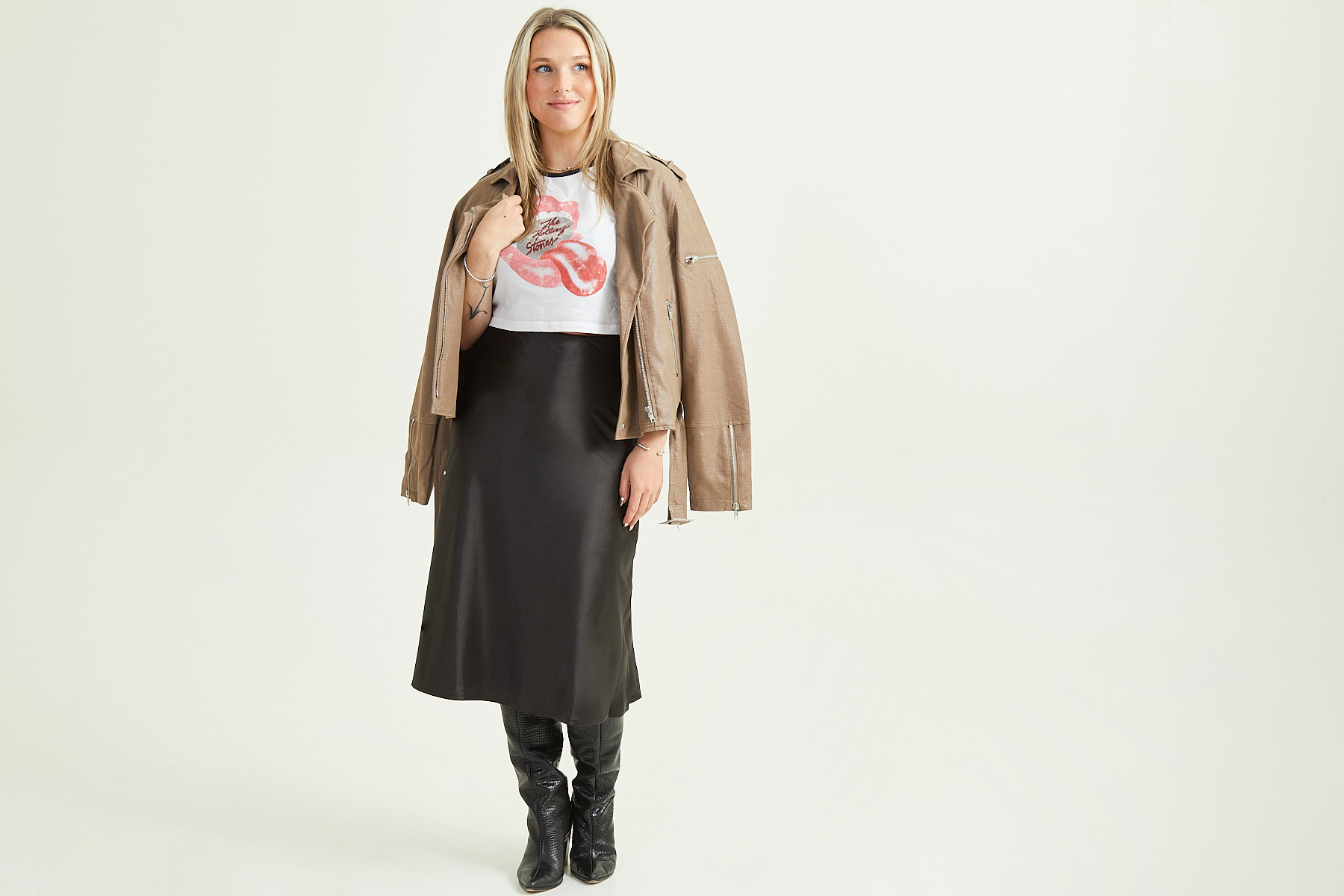 Our assistant buyer's neutral, yet edgy, style.
We are so excited to debut a new blog series – Stand Out Style. This series will feature the unique styles of Stand Out For Good, Inc. associates and what style means to them.
Our first feature is Jilli, an assistant buyer for apparel for Altar'd State. Jilli wanted to become a buyer when she found it as a way to turn her interest in fashion and clothing into a job that encompasses her skills. She's passionate about how retail can affect women's lives through confidence building. She has found her sense of self through clothing and it's her hope that the work her team does impacts women in the same way!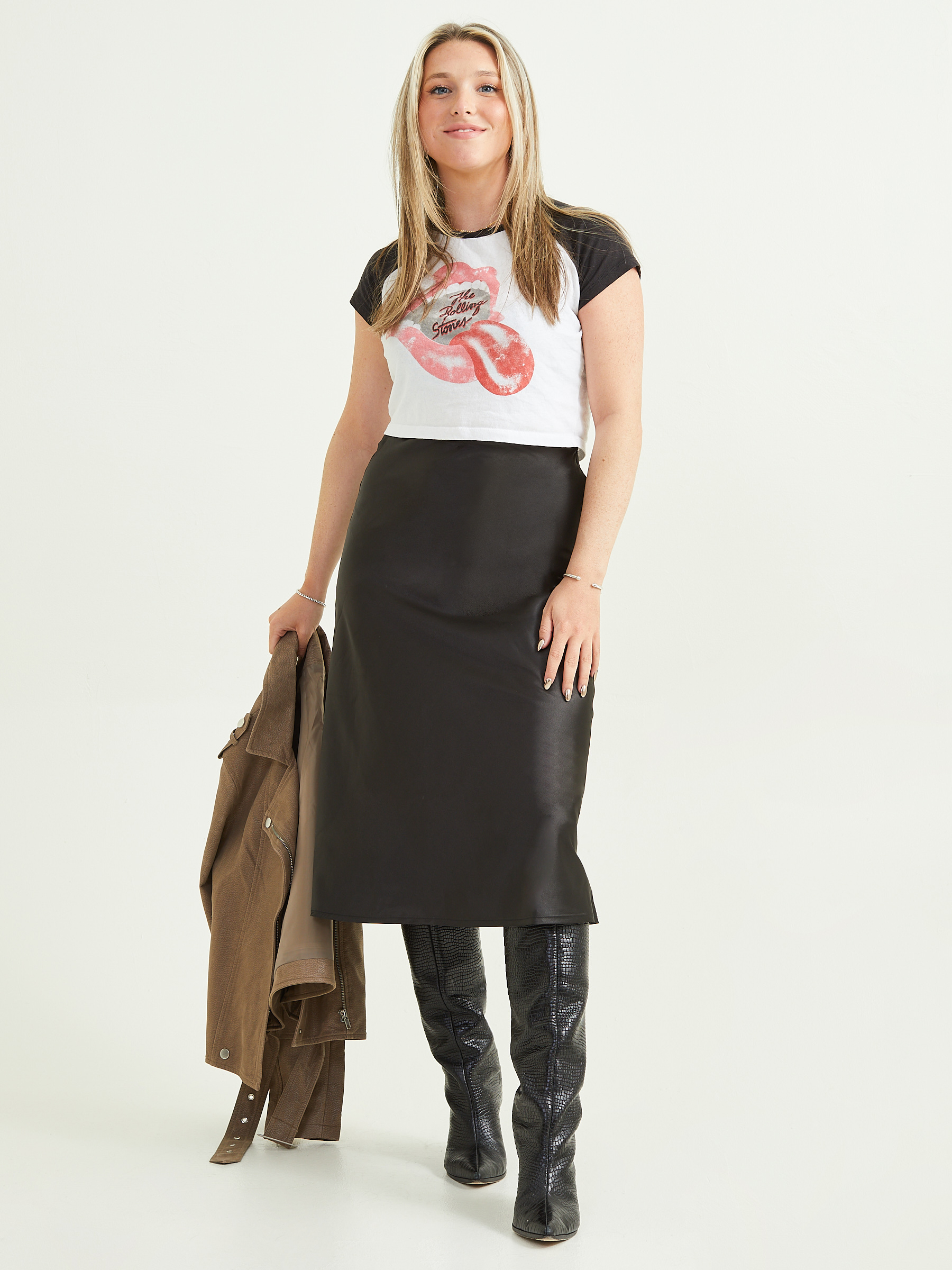 Jilli's style is a capsule wardrobe that she can mix up with statement pieces. She balances edge with being polished and neutral. Black is her color of choice as she tries to emulate Matilda Djerf. She takes inspiration from every new city she visits and all of the other merchants on her team with their unique looks!
In her own words, "I have always adored dressing up. Growing up, I would aspire to dress like the women in magazines, but was always too shy and timid to do so. Flash forward to today, and dresses and heels are a casual outfit for me! I'm not sure if it's my style that evolved, but more so, my confidence. The older I've gotten the more I've dressed like myself."
Jilli stands out in Altar'd State by styling the Loralie Midi Skirt with a cropped graphic tee and the Nicole Jacket. She finishes off her look with tall black boots and simple jewelry.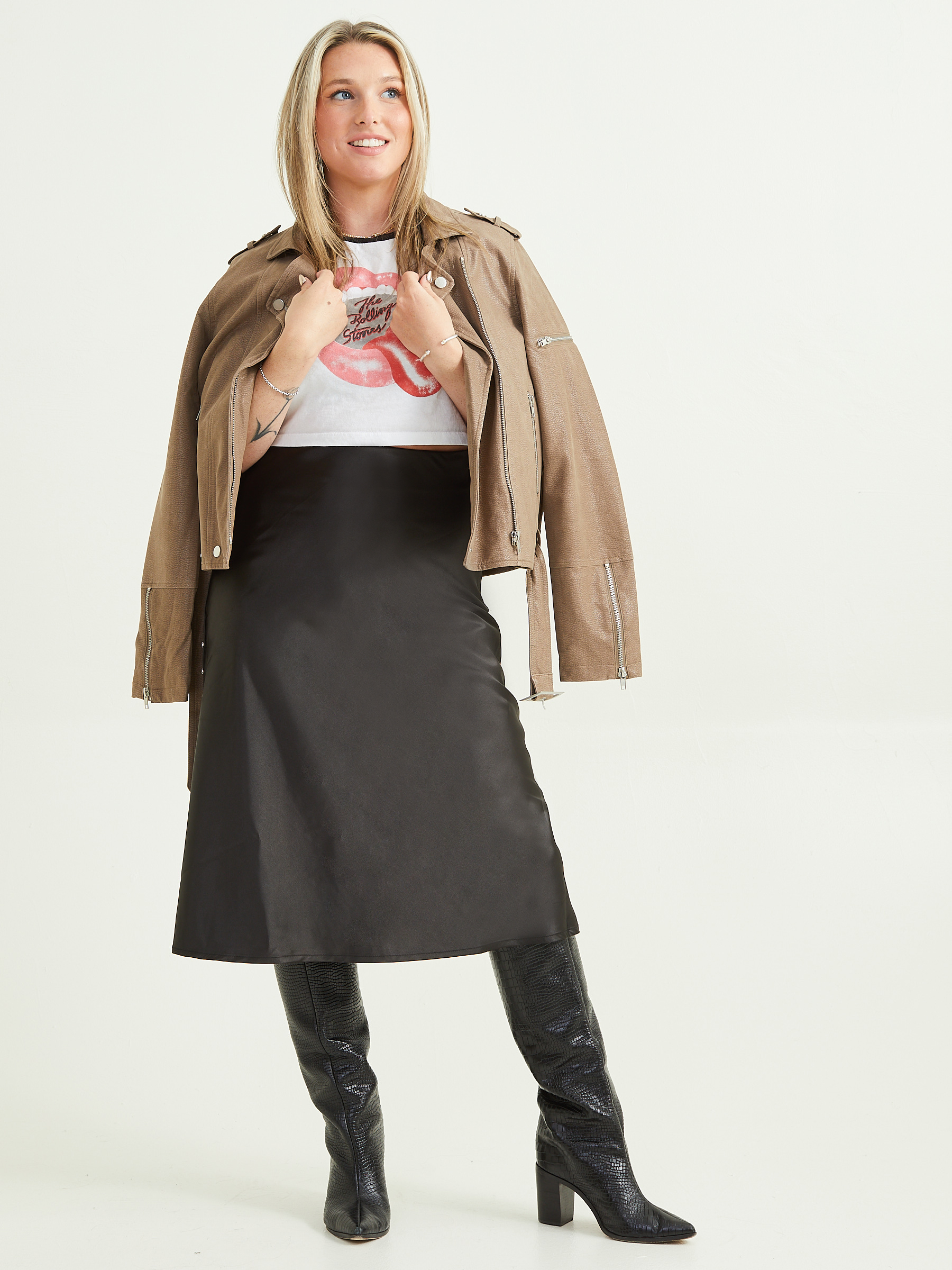 Rapid fire with Jilli:

What's the last new thing you've tried?
I went to a new local Mediterranean restaurant a couple of weeks ago and absolutely loved it!

Favorite show or movie wardrobe?
Confessions of a Teenage Drama Queen

Favorite part of your morning/night routine?
Nighttime - Journaling! I recently started this back up and find such calmness and peace in detailing my life in pen and paper.

Do you have any favorite things to do after work/on the weekend?
I love visiting with friends, traveling to nearby cities, and trying new foods!

Favorite musician or music group
Queen!

Dream country to visit?
South Korea

Favorite smell?
Fresh Cotton

Something you're looking forward to?
Haunted Houses! I am so excited to dress up for Halloween!

This Or That

Coffee or tea: Coffee - Iced Blonde Vanilla Latte
Lipstick or lip gloss: Gloss
Rom coms or dramas: Rom Coms - 90s and 2000s are the best! Julia Roberts is the most beautiful woman alive!
Text or call: Call
Books or movies: Hot take - Movies
Pancakes or waffles: Waffles, but blueberry only!
MORE CATEGORIES TO EXPLORE