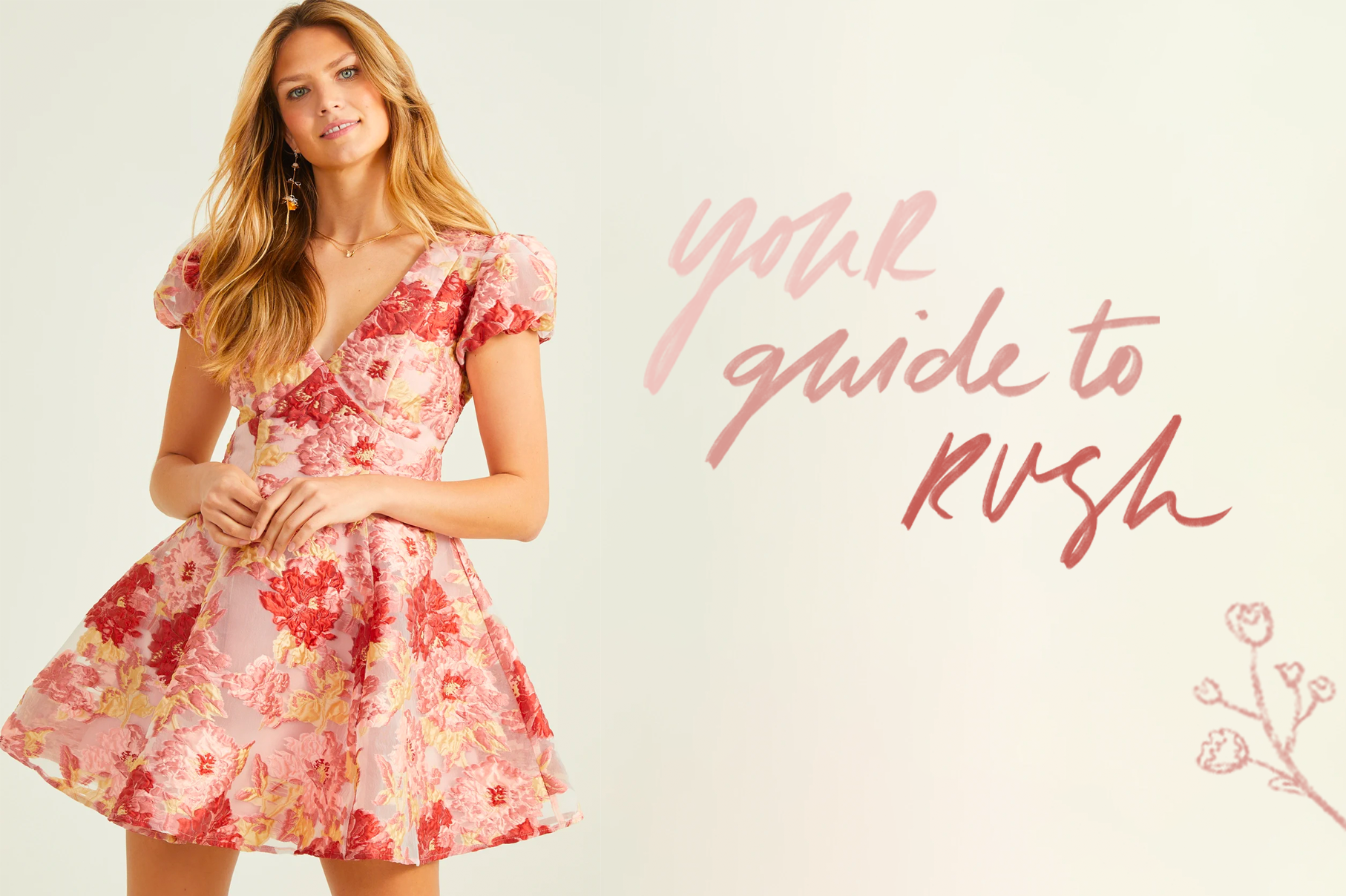 Find Your Perfect Rush Dress
With your dorm essentials ready and #rushtok videos watched, your next step is to find the perfect dresses for each round of sorority rush. Look no further! Altar'd State has curated an edit of dresses that are effortless, fun, and suited to the recruitment process. Get ready to feel confident, cute, and comfortable as we guide you through the ideal dress picks for each round of sorority recruitment.
The preference round is the final and most formal of recruitment, where you'll visit the sororities you are most interested in. This round calls for a semiformal dress that shows you put effort into your look. Think of something you'd wear to a wedding – a polished look that still lets you express your style.
The sisterhood round is all about building connections and getting to know the different sororities on a more personal level. For this round, opt for a cute sundress with a bit of personality. We love sundresses with floral prints, puff sleeves, and flowy silhouettes. These dresses will help you make a great impression while showcasing your personal style!
Preparing for sorority recruitment can be both thrilling and nerve-wracking, but finding the perfect dresses for each round doesn't have to be a challenge. Altar'd State's carefully curated collection of dresses ensures that you'll look and feel your best throughout the entire recruitment process. So, step into the world of sorority rush with confidence, knowing that you have the dresses to make a memorable impression. Enjoy meeting so many new people and embrace the opportunities that lie ahead!
MORE CATEGORIES TO EXPLORE