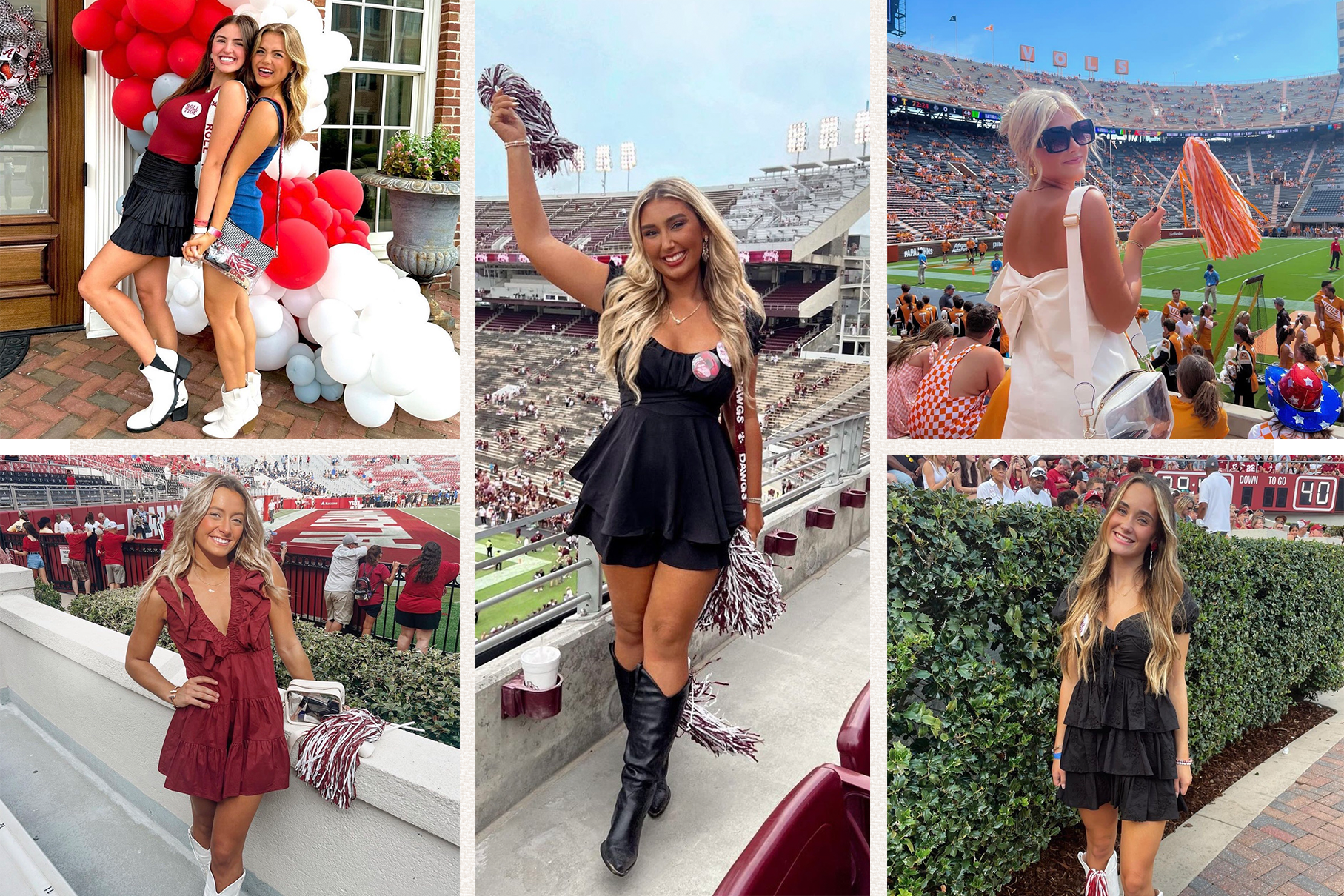 Football season is upon us, and that means it's time to gear up for the most exciting day of the week – game day! Whether you're a die-hard SEC fan or just love an excuse to spend time with friends, one thing is certain: you need a super cute gameday outfit. We're so excited to share our trendy gameday outfit ideas for women that will have you looking and feeling fabulous while cheering for your favorite team.
A neutral black dress with fun accessories is a fashion-forward choice for gameday. This option works great for cheering on schools that have black as a secondary team color, like South Carolina or Georgia. The great part is, you'll wear these cute black dresses and rompers beyond football season and all year round.
It's time to bring on the school spirit! A solid dress in your team's color is so fun, and a gem to have in your closet for football festivities. We picked some faves below, but for more options, check out our mini dress page and filter by color.
Cowgirl Boots for Gameday
A pair of western boots completes your gameday look. They're comfy for walking and standing all day, but so on-trend. Get glam with a pair of rhinestone boots, or go classic with some comfy cowgirl boots.
A crop top brings a touch of casual coolness to your sporty look. These crops are trendy upgrades to your team colors that will keep you comfortable. Plus, it's super easy to add accessories like a statement earring, or layer under a shacket for late-season games. Pair it with your fave high-waisted jeans, or a cute skirt, and you've got a game day outfit that's ready to roll.
Finish Off Your Look With A Clear Bag
When you're getting all geared up for game day, don't forget the finishing touch – a cute clear bag! It's the ultimate accessory to complete your look. After all the effort you put into choosing that perfect game day outfit, the last thing you want is to ruin it with a generic bag. A stylish clear bag not only adds a trendy touch but also keeps things practical by meeting your stadium's security requirements.
Have fun this season cheering on your team and wearing the cutest outfits! Keep the shopping going with our Game Day Shop.
MORE CATEGORIES TO EXPLORE