Outfits Inspired By Barbie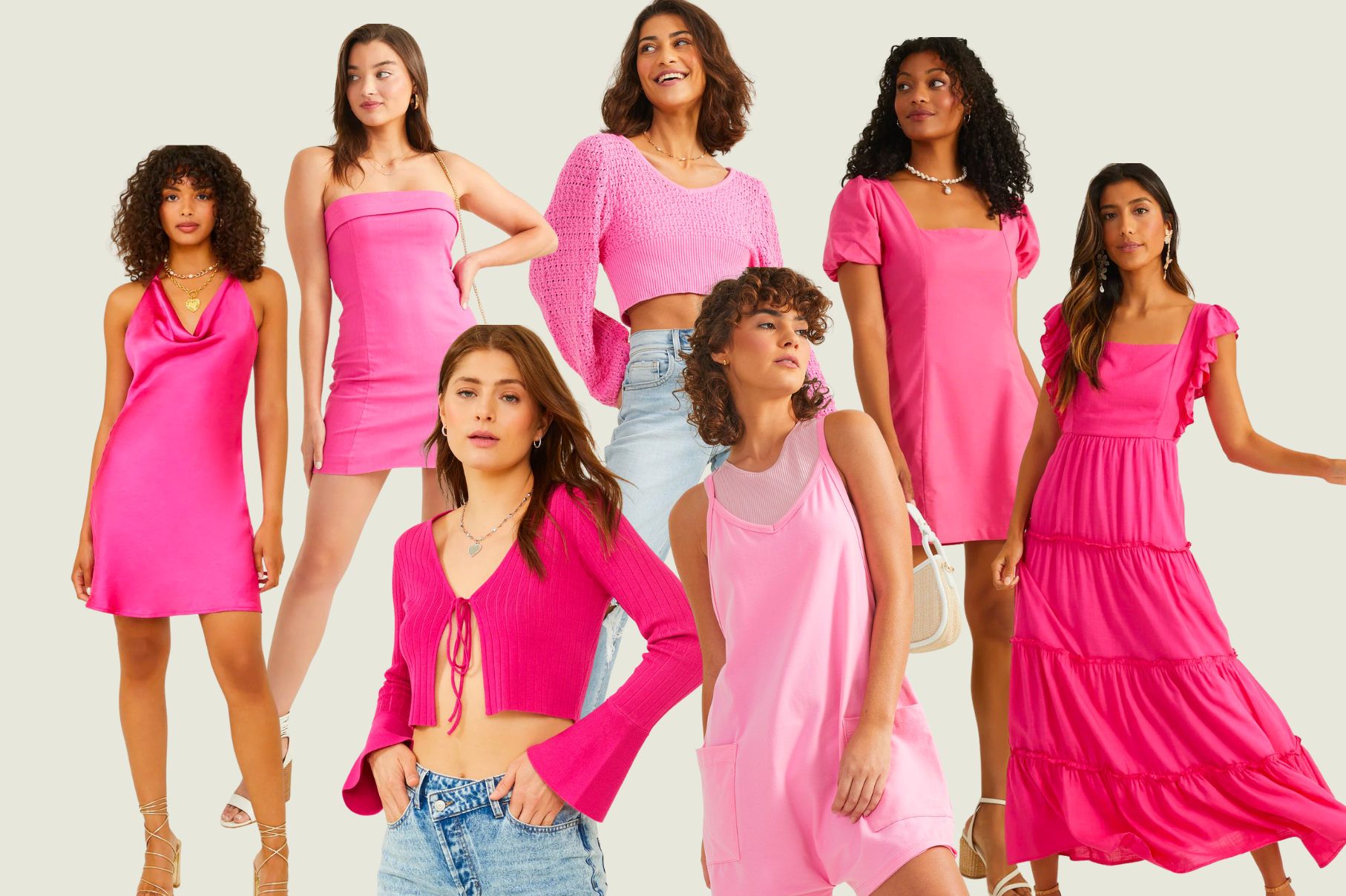 We're all about Barbiecore
We're in a Barbie renaissance. The Barbie Movie has quickly become the pop culture event of the season, and fashion has chosen Barbie as its current icon. Dubbed "Barbiecore" on social media, this trend of retro-inspired, poppy pink looks is so much fun. It pulls on the nostalgia trend and current Y2K obsession, but with more pink, of course! From dresses to sweaters, we have the all-pink ensembles to fit the occasion in our Pretty in Pink shop. Keep scrolling for inspiration on how to try the trend yourself!
What we love about this trend is that you can adapt it to fit any situation. With all of Barbie's many looks and occupations, it just makes sense that Barbiecore can fit into your everyday style. At the Altar'd State Home Office, we will be dressing up in our Barbie Best to have our own viewing of the Barbie Movie. We think this is the perfect way to try the trend, but you can really wear it anywhere. These looks are perfect for dinner out with the girls, a bachelorette party, or a fun trip.
You can even rock Barbiecore at the gym or with your loungewear -- workout Barbie style, of course! Try a comfy one-piece, workout dress, or cropped tee in your favorite shade of pink.
If we haven't convinced you to try Barbiecore yet, we're sure that The Barbie Movie will! Come on Barbie girls, let's go party!
MORE CATEGORIES TO EXPLORE